Thrive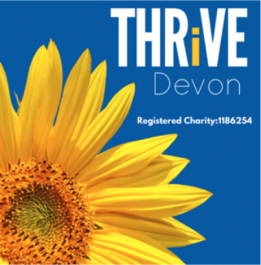 People become homeless due to wide and varying circumstances and there are many organisations who provide accommodation, but Thrive's vision isn't just to have somewhere for people to live.
Our heart is for those who need a safe place to call home and someone to walk alongside them, to encourage and support them on their journey.
For many years we had a "God dream" …. a house, a special place, where folk can be loved back to life. That dream became a reality when we formed a charity "Thrive Devon" and Kingsbridge Family Church partnered with Green Pastures: Green Pastures - Churches ending homelessness through ethical investment.
In September 2021 we collected the keys to our first property which has undergone refurbishment ready for our residents to move in.
Our partnership with Green Pastures means our volunteer team are equipped with ongoing resources, training and expertise to support​, ​facilitate​ ​and ​motivate​​ residents ​to​ ​achieve​ ​their​ ​desired​ ​lifestyle​ ​changes. ​​The​ ​goal​ being for them​ over time ​to​ ​​​reengage in education, training, and/or employment and to manage​ ​their​ ​​finances, ​housing​ ​and​ ​other​ ​needs. Ultimately for them to ​move​ ​on​ ​to​ ​lead fulfilled ​independent​ ​lives​ where they will live well, love life and thrive again.
Pennie & Giles Sutton Thrive Devon
For more information on Thrive Devon contact us at Thrivedevon19@gmail.com.