Mission
As a church we support various local and international charities.
Local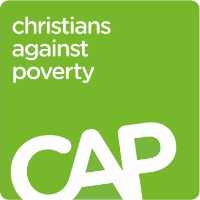 Christians Against Poverty ( CAP South Hams)- http://www.capuk.org
Christians Against Poverty (CAP) provides free debt help and local community groups across the UK. There is a local South Hams local Centre. CAP offer free services and provide practical and emotional support, showing people that there is always hope.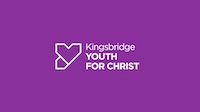 Kingsbridge Youth For Christ- https://kingsbridge.yfc.co.uk
Kingsbridge Youth for Christ (KYFC) are a not-for-profit Christian charity that have been established in Kingsbridge for over two decades. They are not a church, but made up of a team of volunteers from the local churches.
They are all about the great commission here in Kingsbridge - to share their faith, introduce young people to Jesus, and see their lives changed by Him.
KYFC work closely with, and are highly commended by the Police, local schools, town council and community members. They have had over 5,000 individual interactions with young people in the town over the last year through various projects, which include: school assemblies, RE lessons, one to one and group mentoring, Christian Union, youth clubs, bus project, football cage and Friday Night Drop In.
Instagram / Facebook: @KingsbridgeYouthFor Christ
Read More
Read Less
Wordwise- http://wordwisekingsbridge.co.uk
Wordwise is a local Christian bookshop and cafe located in the heart of Kingsbridge. They offer refreshments and have a selection of bibles, cards, CDs, notebooks, second hand books and gifts in store.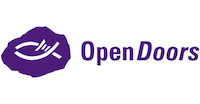 OpenDoors- https://www.opendoorsuk.org
Open Doors serves persecuted Christians around the world by providing vital support, delivering resources, and providing training.
Every day, millions of Christians risk their lives to follow Jesus. In more than 60 countries, Open Doors supports them by supplying Bibles, providing emergency relief and helping persecuted believers stand strong for the long-term. In the UK and Ireland, Open Doors helps the church to pray, give and speak out for those who share our faith but not our freedom.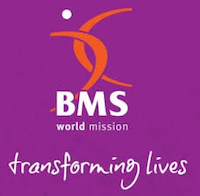 Baptist Missionary Society- https://www.bmsworldmission.org
Baptist Missionary Society (BMS) are an evangelical mission agency transforming the lives of people in fragile states and under-evangelised communities, among the world's most marginalised people, on four continents.
BMS aims to bring life in all its fullness through seven key ministries: church, development, education, health, justice, leadership and relief.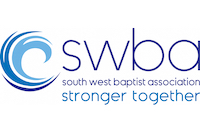 South West Baptist Association- https://www.swbaptists.org.uk
South West Baptist Association (SWBA) is a family of nearly 100 churches in Cornwall, Devon, south Somerset and a small part of Dorset. SWBA churches come in all shapes and sizes, and are found in city centres, housing estates, suburbs, villages, rural and coastal areas.
We are a diverse family, but what we have in common is the broad Baptist basis of our church life and the desire to share the gospel message with our local communities.
The SWBA supports, encourages and equips local churches in our mission to share the good news that Jesus changes lives.
Read More
Read Less
Soul Food Kingsbridge
A town wide church initiative, supporting local families with freshly cooked meals in the holiday times. Run by a team from Churches Gathering and supported by local businesses, churches and charities.
INTERNATIONAL
We support several families and individuals serving God in other cultures.
They are all part of our mission family, let us introduce you…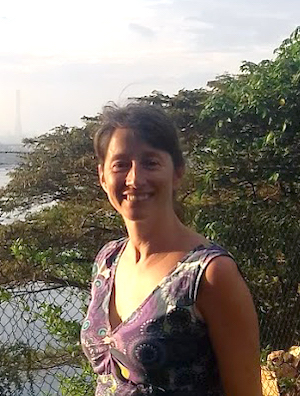 Anthea Parsons Musegula, ' Real Soldiers of Christ', UGANDA
Anthea Musegula, has joined with the local believers and pastors in Uganda to reach out with the good news of Jesus.
They currently have 134 children in their care, who were living on the streets, had been orphaned or were living in poverty. Some have been placed into households and others are living on their ministry base. Some now attend school, but more money is needed for school fees.
Young people are discipled and taught how to become financially self-sufficient, given business ideas and provided capital to set up businesses of their choice.
RSC also organise outreach days with various activities, such as training young people in music and dance and organising games and activities for children.
New churches and fellowships have been planted in various parts of Uganda.
For more information, you can visit RSC's website: www.realsoldiersofchrist.org.
You can contact Anthea direct using:
Facebook messenger: Anthea Parsons Musegula
Whatsapp: +256 754282612
Read More
Read Less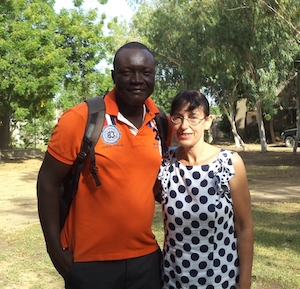 Celestin & Margaret Tanner, CHAD
Celestin & Margaret volunteer with Youth With A Mission (YWAM) in Chad, Africa, with a focus on discipleship & bible training.
God gave Celestin a vision to plant churches, to install water pumps, to open schools & health centres and to reach people with the gospel.
They started at 'home' near N'Djamena the capital of Chad: building relationships with those around them; drinking tea on their veranda… showing films. They invited people to receive Jesus as Lord and Saviour, and started a church. 'La Bergerie' school, Koundoul, opened in 2020 and there are now over 600 children which keeps them busy!
Margaret, formerly a community nurse in the Kingsbridge area helps in the school's English department. Celestin pioneers the ministry.
Prayer, intercession and communication are integral to their life and work, and they appreciate the prayer and support of Kingsbridge Family Church.
For more info: email: margaretaner@gmail.com;
Website: www.plantingchurchesorg.wordpress.com;
Church Facebook page: 'La Bergerie Evangelique des Nations' – B.E.N.
Read More
Read Less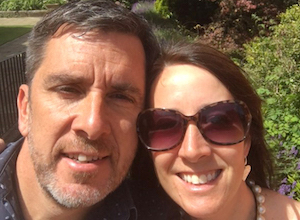 Steve and Ali Fishpool, 'Friends Reaching Out', UGANDA
Mike & Coral Parsons (of Kingsbridge Baptist/ Family Church) had a vision to help some of the poorest children in Uganda to forge brighter futures. As teachers in the UK, they placed a strong emphasis on education and had a keen awareness of the importance of community engagement, partnering with local families and community leaders since 1992.
Today, under the leadership of Steve and Ali Fishpool and other trustees, education and community remain at the heart of the charity. Working out of two village locations, they continue to support the education and welfare of hundreds of children; some directly through a child sponsorship programme, others through attendance at their local infant and primary school in Kisimula village.
Coral has some wonderful stories, of children who have gone on to become doctors, teachers and even one judge!
Read More
Read Less